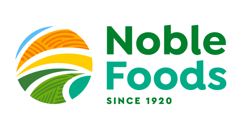 Nikkie Richardson
Packing Centre Manager – Production
"Packing eggs may sound repetitive, but I can assure you that no two days are the same."

Where did you grow up?
I'm from a town called Cannock, located in Staffordshire. I grew up in a village called Huntington, built up of council estates and children playing kerby (me included).
When did you join Noble Foods and who were you back then?
I joined Noble Foods in 2004, back then I was a party girl, (aged 20) who very much lived for the moment. Spontaneous trips to Ibiza was what I worked for, prioritising time for friends. I didn't quite know back then what I wanted from my career, I was going though the stages of finding myself.
What's the main difference at Noble back when you joined and today?
When I first joined the company, there were no incentives around personal development, there was no leadership team that recognised or encouraged growth. Today I feel that that has changed massively. Employees are the success of a business, staff engagement, encouragement & recognition are essential. I'm proud to say that Noble Foods strives to see its people flourish.

What does a typical day at work look like for you?
There is no typical day for me, everyday is different. As mother hen to so many chicks, my days can be very demanding, but where would a mother be without her chicks! Though having gained lots of experience, acquiring planning skills, I have created an environment of learning where my colleagues can continue to develop & grow.


How would you describe your team/colleagues?
I would describe my colleagues as being dedicated. I have an array of personalities & characters that bring out the best in me (the majority of the time ). They are committed and show this immensely, through drive and passion. During turbulent times, when I need them the most, reliability is delivered.


What's your moto in life?
It's nice to be important, but it's more important to be nice.